MASLINA LIST Olea europaea (Oleaceae) Folium
31 January 2017, EMA/HMPC/359238/2016, Committee on Herbal Medicinal Products (HMPC):
European Union herbal monograph on Olea europaea L., folium
31 January 2017, EMA/HMPC/359236/2016, Committee on Herbal Medicinal Products (HMPC):
Assessment report on Olea europaea L., folium
OLIVE (TREE) FOR HOMOEOPATHIC PREPARATIONS
OLEA EUROPAEA FOR HOMOEOPATHIC PREPARATIONS
Olea europaea ad praeparationes homoeopathicas
DEFINITION
Fresh, leafy twig of Olea europaea L.
DEFINITION
Olive mother tincture is prepared with ethanol (65 per cent V/V) using the fresh, leafy twig of Olea europaea L.
Content: minimum 0.015 per cent m/m of luteolin-7-glucoside (C21H20O11; Mr 448.4).
Olea europaea (Oleaceae)  Common name: Olive leaf folium
Subspecies: europaea
How used Food
Activities: 186  Chemicals w/Activities: 16 Chemicals: 34
APIGENIN LUTEOLIN CALCIUM CHOLINE MANNITOL  FIBER OLEUROPEIN BETA-AMYRIN CINCHONINE CINCHONIDINE
PHOSPHORUS LUTEOLIN-7-O-GLUCOSIDE LUTEOLIN-4′-O-GLUCOSIDE ELENOLIC-ACID CHRYSOERIOL-7-O-GLUCOSIDE
OLEOSIDE LUTEOLINTETRAGLUCOSIDE MANNITOL METHYL-DELTA-MASLINATE OLEUROPEIN OLEUROSIDE OLIVIN
OLIVIN-4′-DIGLUCOSIDE PHOSPHORUS PROTEIN SECO-IRIDOIDS TANNINS
Reference:
Rizk, A.F.M. and Al-Nowaihi, A.S., The Phytochemistry of the Horticultural Plants of Qatar, Scientific and Applied Research Centre, University of Qatar.
List, P.H. and Horhammer, L., Hager's Handbuch der Pharmazeutischen Praxis, Vols. 2-6, Springer-Verlag, Berlin, 1969-1979.
CRC Handbook of Medicinal Herbs and/or CRC Handbook of Proximate Analyses
Chemical Constituents of Oriental Herbs

Olive Leaf Liquid Herbal Extract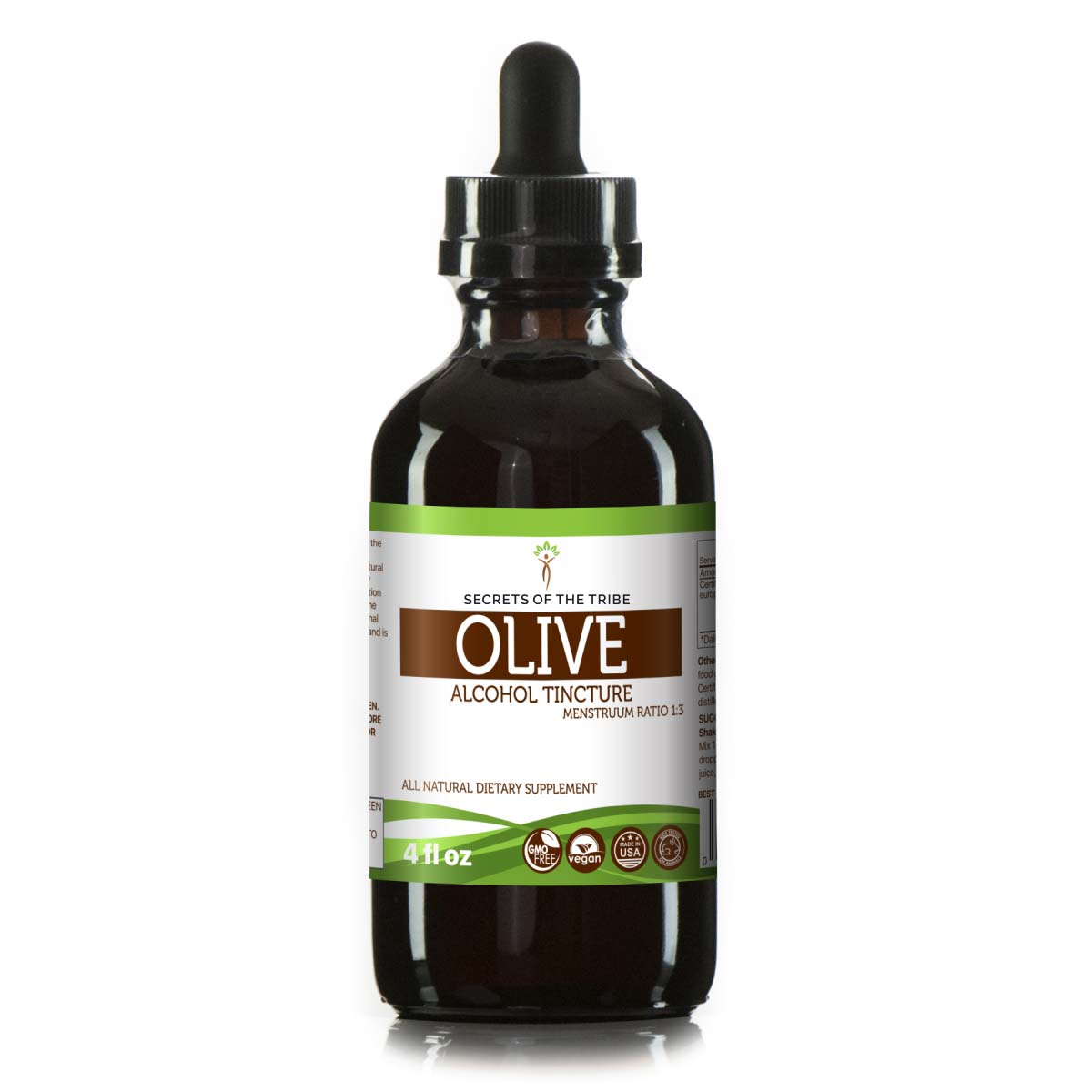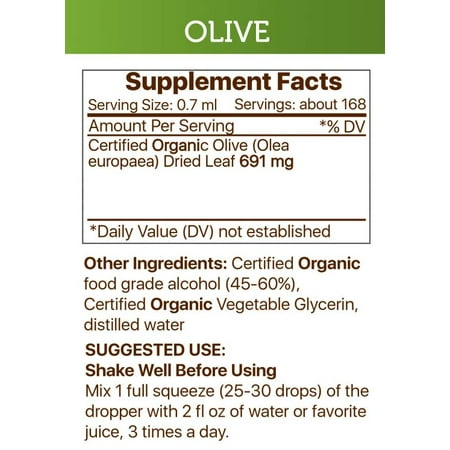 Olive Tincture Alcohol Extract, Organic Olive Olea europaea Immune System Health / Antioxidant Properties